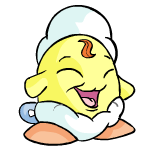 About Us!

Philosophy
Montessoriís method helps develop a childís ability to assimilate the environment. Through an orderly and prepared environment, the child is allowed freedom to grow intellectually, physically, spiritually, and develop self-disciplined concentration. Starting at an early age, children develop a positive attitude towards school, learning, self esteem, and the development of socially acceptable behavior. Each child is treated as a unique being.
Mission
Casa de Instruccion Montessori Inc. is a community school bound by its commitment to develop and equip learners with basic skills which will enable them to be aware of learnerís unique nature and thus accept him as he is. We communicate with each child as such will reveal the essence of each of them.
Vision
For Students
Our students are examples of true Montessori Christians. Our students have order, self-discipline and are responsible. They are lovers of silence and their drive for leadership and independence is what our school is aiming to harness and develop in our students.
For Parents
Parents are the first teachers of our students. The parents are there to support and participate in the childís progress.
For Teachers
The directress and teachers teach the children to learn by performing activities by themselves and would make learning easy and fun for kids. Teachers, hand in hand with the directress will endeavor to simplify lessons and activities, which will suit the childís level of comprehension and appreciation.
Teaching Methods
TThe School, with its goal to uplift child education, integrates the Montessori style of teaching (which is being used in Europe, US and here in the Philippines) and the curriculum (tradition style) recommended by the DECS.
Casa De Instruccion Montessori Incorporated ©